38 inches Meepo Board V2
(Shredder Truck, Beast Motors)

It's with a lot of power.
An idea board for speeding and uphill.
No traffic Jam, the 38 inch V2 is the perfect choice for short distance commute.

SPECS
| | |
| --- | --- |
| Skateboard |  38" Length I 9" Width I 32.5" Wheelbase |
| Top Speed | Up to 29 mph |
| Range | Up to 11 miles (17 miles on SANYO) |
| Hill Climbing | Up to 30% Grade |
| The weight of Board | 16 lbs |
| Weight limit of rider | 250 lbs |
| Power | 800 Watts |
| Trucks | Shredder Trucks |
| Remote | Meepo remote with throttle wheel |
| Ride Modes | 4 Ride Modes |
| Wheels | 90 mm X 56mm 82A |
| Motors | 90 mm X 55mm 82A |
| Charging Time | 2 Hours (3 hours on SANYO) |
Shredder Trucks with awesome riding experience.

V2 motor urethanes are NOT replaceable. And the urethanes are very durable.

V2 motors are Most Powerful. (More powerful than 97mm motors on V2 Plus)

Meepo ESC latest version (significantly improved riding experience! Best edition!)

An important upgrade on Meepo ESC software is applied since the end of August. 
Acceleration on meepo boards is now very smooth and powerful as always.
Braking experience is now perfect. The braking power will gradually accumulate as the rider pulls the throttle wheel.  You can feel the smoothness when slowing down, and the total distance needed for the rider to get to a complete stop is much shorter.
Meepo Electric Skateboard Batteries:
All Meepo skateboards use Samsung 20R batteries as the standard battery. Why?
Meepo Board motors need at least 24 A continuous current to perform powerfully.
Samsung 20R (4Ah) batteries can provide 44 Amp continuous current!
And LG MH1(6.4Ah) batteries provide only 20 Amp Max.
Meepo has used high discharge rate 10C (Samsung 20R) batteries since October 2017.
Meepo ESC (Electronic Speed Controller):
Meepo uses the most popular ESC in the electric skateboard industry, the #1 option by the industry's top brands.
Our ESC is proven to be the most reliable ESC with more than 300,000 pieces sold. The design has been continuously improved in the last 3 years.
The ESC deactivates acceleration when the battery in remote is critically low. This prevents potential accidents when the remote runs out of power and shuts off mid-ride.
Smart turn-on, the board turns on automatically when pushed. *Fan Favorite Feature*
Lock function can completely stop/park on a slope, allowing riders to start on a slope.
When remote is disconnected, Meepo Board will glide. This is safer than automatic braking.  
Remote show riding modes are clear, allowing a rider to press the power button to wake up remote and see the current riding mode from LED battery indicator light.
Throttle wheel features a tiny cube on the roll, so you know the wheel's position.
Change riding modes on the go, without the need to stop the board.
Compact size is out of the way.
 
If you are looking for Original Meepo board  or meepo v1 or meepo v1.5 (Meepo V 1 5 or v1 5) this meepoboardv2 ie. 38 inches meepo board v2 is perfect for you as an upgrade from meepo board v1.5 

If you are looking for kit, we would suggest that you get this 38 inches Meepo Board V2 and remove the deck and save it as a back up. And having a complete meepo board gives you a better understanding of all the parts and details in assembling.
CAUTION: Meepo Boards are not waterproof. Wheels are slippery when wet. Always wear a helmet when riding an electric skateboard.  Turn the remote off whenever you step off the board.
Temperature: Meepo Boards performance good in -5 to 42 Celsius degree.  Store at room temperature.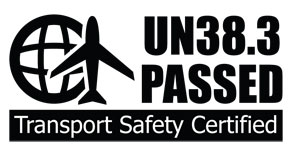 ---
 WHAT'S INSIDE THE BOX? 
 Completely Assembled Meepo Board

 Wireless Remote

 Power Adaptor - US, AU, or EU plug according to your location

 Skateboard Tool

 Rear LED Safety Light